The Best Transportation Toy You Can Ever Have!
Your best ride is when you feel you are enjoying your trip and you do not want to get to the other end any time soon.  Because of that you want your car to be up to date and maintained to give you the best satisfaction and pleasant ride.
Consider a Hyundai Santa Fe as a family car or outdoor events for a smooth ride. My personal review about Hyundai is that they build free-maintenance and high-economy cars!
I had the privilege to own a Hyundai Santa Fe in Ocala Florida for a few years and it became our official family car where we enjoyed taking the kids to school, attending sport games and friend's activities.
Today I am a UBER driver and enjoy driving people to get to their places!
Automotive deals, reduced priced supplies and much more.


Hyundai accessories and others!
Keyless Entry Remote Inc
Free programming code when you buy from us!

Windshield Replacement - Compare Car Window Quotes!
Get 3 Free Local Bids In 10 seconds
Maxi View Mirrors gives you total side vision while looking straight ahead.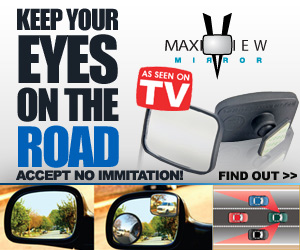 Auto Shocker from Biocide Systems

Get your motorcycle cover and luggage with us!

Contact us to include your Business, Products or Services here.   Visit our Marketplace for more deals, discounts and special offers:
Product Of The Month
Amazing Amazon
Art, Collectibles, etc.
Automotive Supplies, deals and more
Coffee and Wines
Clothing for Him and Her
Computers, Laptops and more
eBusiness, eCommerce and more!
Electronics, TV's, Printers, etc.
Entrepreneurship and Leadership
Food, Grocery and Drinks
Gift Cards Online
GordianDomains, More than just Websites!
Healthy Mind, Body and Life
Home, Garden, Appliances, Pool and more
Humanity
Job Opportunities
Legal Services
Local Market
Marketplace
Misc and Free stuff...
Mobile Devices, Cellulars and more
Music and Sounds...
For The Girl Inside Of You!
Pets and more
Publix, Where Shopping Is A Pleasure!
Services
Smart House and Home Automation
Social-media
Solar Energy, Solar Power and DIY
Special Gifts
Supplements and Vitamins
Sports Equipment, etc.
Target Stores
Toys and Games...
Travel and Vacation
VistaPrint Promotional Ideas
Websites and more...
Work-from-home!